About The Jillian Michaels Affiliate Program :
Thank you for your interest in the Jillian Michaels Affiliate Program! She's helped millions reach their goals and now the world's leading fitness expert and nutritionist will guide app users through every step of the way to reach their own goals. For anyone who has ever wanted Jillian Michaels to be their personal trainer and coach, this is the answer! Jillian takes all the guesswork out of the equation and provides you with all the tools needed to succeed. Motivation, detailed instruction, totally customizable exercise regimens, and detailed meal plans co-created with renown chefs. Visit jillianmichaels.com to learn more.
This amazing app contains an infinite variety of fully interactive, customized daily workouts, or users can choose from one of Jillian's specifically tailored programs. It's for individuals of ALL fitness levels, from total newbie to super advanced.
It's Completely Interactive. Swap out exercises to personalize your workouts. Increase or decrease the intensity at any time and Jillian will respond! Choose from over 550 Unique Exercises that include an HD video to help perfect your form. Pick Your Music and dynamically match the tempo to the pace of your workout. Sync Your Workouts with Health & MyFitnessPal apps. It's Bluetooth Compatible with most Bluetooth heart rate monitors.
We pay 20% for any new app subscriber in the Jillian Michaels Affiliate Program. You will find text links and banners in your ShareASale dashboard. If you have any questions or requests, please don't hesitate to contact us.
Sample Banners: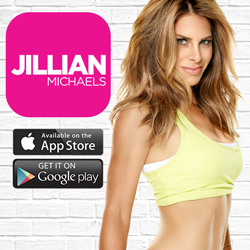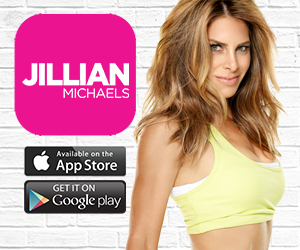 Thank you considering the Jillian Michaels Affiliate Program. We look forward to working with you!
Program Benefits:
20% of New Subscription Feer
30 - Day Cookie
Strong Conversion Rate
Dedicated Management by MGECom
Staff:
Rebecca Hubsher | AM
Rebecca Hubsher is the Jillian Michaels Affiliate Manager. Please contact her with any questions.